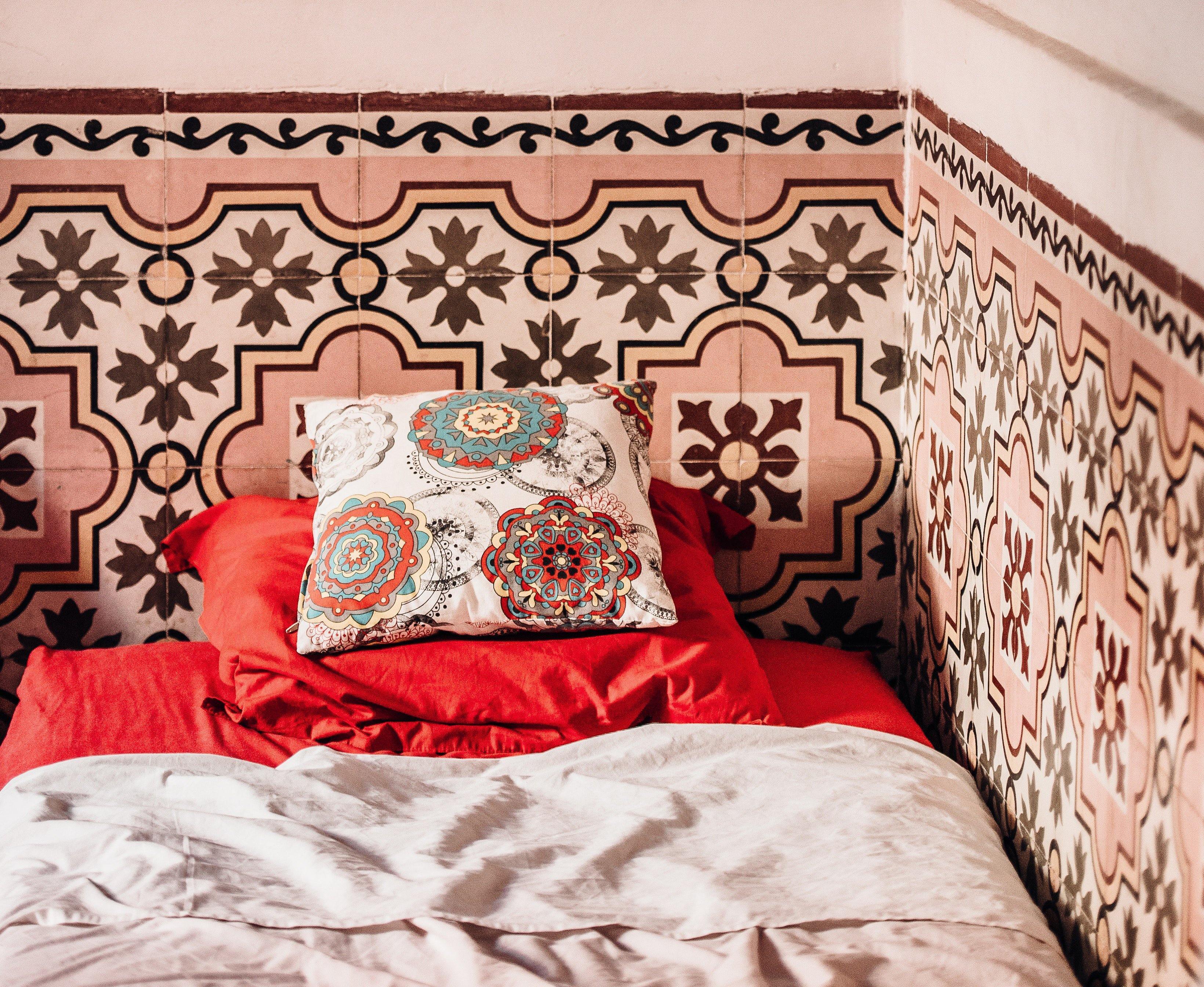 Bohemian Abode: 6 Unique Ways To Make Your Beautiful Boho Bedroom | The Artisen
Have you always been the creative one in your family? Are you a lover of art and reinvention? For people like you who are ready to give up on conventional ideas and try out new ones, bohemian home décor is a perfect choice. No specific instructions, no hard and fast rules, only experiments with textures, patterns, and colors.
What is boho aesthetic? At its most basic, it is all about your state of mind driven by wanderlust and a free spirit. It's about bringing the various exceptional treasures of every element altogether. It's a safe and happy place, where you aren't obliged to rules when it comes to decorating your place the way you want to. What you are obliged to be your free-spirit. You do whatever you like to.
Boho décor is the best way to add earthy colors, lots of texture, and vibrant vibes to your bedroom with a focus on decor elements. You can use lamps, plants, sculptures, pillows, throws, cushions, fabrics, old furniture, books or abstract pieces of art and much more to creatively achieve your goal.
Here are 6 easy ways you can add the perfect Bohemian touch to your bedroom to make it picturesque.
1. Add Textures
The beauty of Bohemian designs is that they are full of textures. Perhaps what appeals to most people about this style is that nothing is plain or simple about it. To give your room the perfect Bohemian look, put up wallpaper, use contrasting bed sheets, accessorize your room with a textured shaggy rug and add paintings of abstract art for that beautiful bohemian vibe. As we detailed in our blog post about texture, rough textures tend to give off a more rustic scheme, and are perfect for creating a cosy feel. You can thus use rough textures to create this cosy feeling in your Bohemian Bedroom by using shaggy throw pillows, macrame wall decor, tablecloths and some soft and thick floor rugs. At this point, your bedroom will give you a warm welcome everytime you enter.
2. Take Risks With Color
Bohemian styles are anything but traditional. Most rooms follow a specific color scheme and thus, it would be perfectly natural for Bohemian rooms to not follow any color scheme. This is your chance to go wild with colors! Use some purple curtains, pink bedsheets, a green rug, brown furniture and to top it all off you can paint the room yellow. So the next time you find something vibrant for your room, don't wonder whether or not it would go with the décor of the room, just get it!
3. Make A Nook To Show Your Creativity
A Bohemian bedroom must look like the room of an innovator and so you should add a space that's dedicated to creativity. Add a nook for writing or drawing, even a painting table would add perfectly to the aesthetic.
4. Add Vintage Furniture
Image Source: https://trendsandbenefits.wordpress.com/2013/09/16/distressing-old-furniture-with-paint-diy-tutorial/
Nothing screams Bohemian more than a vintage touch. The perfect way to create that vintage look in your room is by adding some old looking furniture. Head out to the next yard sale in your neighborhood and buy some old furniture for your room! The mystique, authenticity and uniqueness that old furniture adds to your bedroom is just what you need to give it the boho vibe! Adding a vintage dresser or closet will be help your bedroom stand out from the rest. 
5. Add Some Colorful Trinkets
Adding colorful trinkets like chic jewelry and retro looking jewels and necklaces are another great way to add your own bohemian style to your bedroom. Since you're designing your entire room to look Bohemian, you should leave no stone unturned! Flaunt these colorful trinkets by hanging them on your dresser, over your windows or just setting them on your table. Use creative ways of making these trinkets part of your room so that whoever comes into your bedroom knows that they have entered into a truly unique area!
6. Proper Lighting
You may have worked tirelessly to make sure that everything in your room looks perfect - the interior designer inside you must have unleashed itself in all its glory. Now, only the final piece of the puzzle remains that will get you the look you've been dreaming about. Lighting.
Dim and mystique lighting is what will bring together the Bohemian ambiance in your room. Add a lamp near your bed or perhaps drape some dark yellow fairy lights behind your curtains. Hang those Bohemian lights somewhere in your room to constantly create the perfect illusion of a boho paradise.
Express Yourself!
Just like dressing yourself is an expression of your true self, decorating your space should also allow that freedom of expression. If you want your bedroom to show the creativity that you have in your heart, Bohemian Decor might be the way to go. It is not only about setting up vintage, vibrant and colorful elements, it is about expressing your essence to the world. The key rule of bohemian décor is: "no rule". Let your thoughts flow and your hands paint the aesthetic of the room as you'd like it. The work is already half done, now revel in the beautiful Bohemian heaven you have created!